Citizenship Lawyer in Chicago
Discuss Your Naturalization Options with Panteva Law Group, LLC
After a foreign citizen meets the requirements outlined in the Immigration and Nationality Act (INA), they can begin the naturalization process. Naturalization is the legal process of a foreign national becoming a U.S. Citizen, but in order to be naturalized the individual must meet certain criteria before submitting an application for citizenship.
The next steps in the legal process involves:
Completing applications
Being interviewed
And passing a basic English and civics exam
If you are pursuing this journey, our Chicago immigration lawyer for citizenship can help you through the process, serving as your trusted advocate every step of the way.
What Are the Naturalization Eligibility Requirements?
There are many ways that you can apply to become a U.S. citizen. With the help of a seasoned immigration attorney, you can make sure that you are on the right path and that all necessary documentation is provided and submitted within the appropriate timeframe.
You may qualify for naturalization if:
You are a permanent resident of at least five years and meet all other eligibility requirements
You have been a permanent resident for a minimum of three years and meet the requirements necessary to file as the spouse of a U.S. citizen
You have served in the United States armed forces and meet other requirements
You are a U.S. citizen and your child was born outside of the country (when applying for naturalization on behalf of your child)
How Long Does it Typically Take to Become a US Citizen? What Factors Can Impact the Processing Time?
On average, the entire process of becoming a US citizen usually takes around 8-12 months from the time of application to the final citizenship ceremony.
Factors that can impact the processing time include:
The volume of applications: If there is a backlog of applications, it may take longer for your application to be reviewed and processed.
The accuracy and completeness of the application: Any errors or omissions in the application can cause delays in the processing time.
The complexity of the case: Some cases may be more complex than others, such as those involving criminal history or other issues that require additional review.
Background checks: As part of the naturalization process, USCIS will conduct background checks to ensure that the applicant meets the eligibility requirements for citizenship. If there are any issues with the background check, it may delay the processing time.
Interview scheduling: After submitting the application, the applicant will be scheduled for an interview with a USCIS officer. The availability of interview slots can sometimes cause processing delays.
It's important to note that processing times can vary widely based on individual circumstances, and there is no guaranteed timeline for completing the naturalization process. However, it's always a good idea to stay up-to-date on the status of your application and to consult with an experienced immigration attorney if you have any questions or concerns.
---
Connect with an experienced citizenship lawyer at Panteva Law Group, LLC by calling (312) 471-0014 or contact us online to learn more about how we can serve you in your citizenship application.
---
The Path to U.S. Citizenship as a Green Card Holder
If you have been a green card holder for a minimum of five years, you may be able to apply for naturalization. However, there are other criteria under immigration law that must be met before applying.
To qualify for citizenship as a green card holder, you must:
Be 18 or older when you file
Have lived within the state for a minimum of three months before filing
If you are a student, you may apply where you go to school or where your family lives if you are still financially dependent on your parents.
Have been physically present in the United States for a minimum of 30 months of the five years before filing
Continuously reside in the United States from the time of your application to the time of your naturalization
Be able to speak, read, and write English and have a basic knowledge of U.S. government and history
Affirm the principles in the U.S. Constitution and be a person of good moral character
Learn How Panteva Law Group Can Help You Obtain Citizenship
As the descendant of strong immigrants and as part of an immigrant community herself, Attorney Panteva understands the unique difficulties that immigrants face when navigating the legal system. At Panteva Law Group, LLC, we take our responsibility as your legal guide and advocate very seriously.
We know that your dreams and hopes are on the line and that we are a big part of helping you achieve your goals. Backed by years of experience,our Chicago citizenship attorney is equipped to handle your case and will provide a straightforward and thorough assessment of your options.
---
If you're seeking to apply for citizenship in the United States, we strongly recommend contacting our citizenship attorney serving Chicago, IL. Call (312) 471-0014 to get started on your case.
---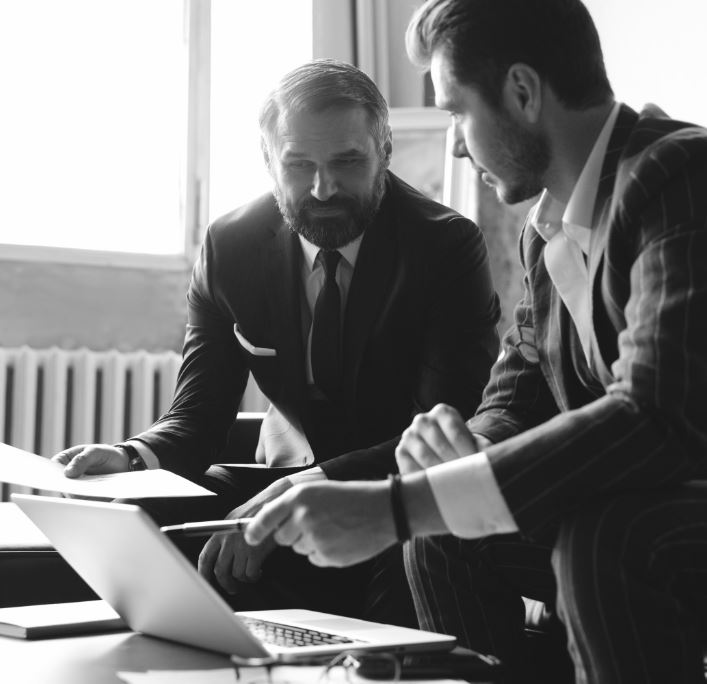 Contact a Chicago Immigration Attorney Today