Family Immigration Attorney in Chicago
Personalized Legal Service Nationwide Backed by Years of Experience
Perhaps the most emotional and overwhelming kind of immigration case is one involving a family. At Panteva Law Group, LLC, we understand that you may be going through a difficult time, and we want to work with you to resolve your situation. We take our responsibility very seriously and develop a thorough, innovative approach to every case we handle.
What Are Family Based Visas?
Family-based visas are for relatives of those who are U.S. citizens or a Lawful Permanent Resident (LPR). There are two types of family-based immigrant visas: immediate relative and family preference.
What Is Considered an Immediate Relative?
Examples of immediate relatives are:
A spouse
A parent
Or a minor (under 21) child of a U.S. citizen
What Is Considered Family Preference?
Family preference visas are for specific, more distant family relationships with a U.S. citizen, or in some specific circumstances, an LPR. Note that LPRs can only file immigrant visa petitions for their spouse or unmarried sons or daughters.
What are the Eligibility Requirements for a Family-Based Visa in Chicago?
The eligibility requirements for a family-based visa in Chicago depend on the visa category.
Here are the general requirements for family immigration:
Relationship: You must have a qualifying family relationship with a U.S. citizen or lawful permanent resident who will sponsor you. Eligible relationships include spouses, parents, children (minor and adult), and siblings.
Sponsorship: The sponsoring family member must be a U.S. citizen or lawful permanent resident and meet financial requirements. They need to file an Affidavit of Support (Form I-864) to demonstrate financial capability.
Petition: The sponsoring family member files an immigrant petition on your behalf with USCIS. The specific form depends on the visa category, such as Form I-130 for immediate relatives or Form I-129F for fiancé(e) visas.
Priority Date: Family-based visas have numerical limits, causing backlogs. The priority date is when the immigrant petition is filed and determines your place in line. Visa availability depends on the category and country of origin.
Admissibility: You must meet the admissibility requirements for entry, including a medical examination, supporting documentation, and no disqualifying criminal or immigration violations.
Note that eligibility requirements may vary for different family-based visa categories. We highly recommend consulting with our family immigration lawyers near you or the USCIS website for the most accurate and up-to-date information on family-based visa eligibility in Chicago.

---
If you are not a U.S. citizen but wish to immigrate with your family, you have options. Our Chicago family immigration attorney can help you explore your options and determine which visas you may be eligible for.
---
Family-sponsored preferences include:
First Preference (F-1) - unmarried sons and daughters of U.S. citizens
Second Preference (F-2) - spouses and children, and unmarried sons and daughters of permanent residents
Third Preference (F-3) - married sons and daughters of citizens
Fourth Preference (F-4) - brothers and sisters of adult citizens
Some examples of visas available to immediate relatives are:
Fiancé Visa or K-1 Visa
K-3 Visa (nonimmigrant visa for a spouse of a U.S. citizen after marriage)
V Visa (nonimmigrant visa for spouses & minor children of LPRs)
Which Relatives Can I Petition For?
If you are a U.S. citizen, you can petition for certain foreign family members to receive a visa based on your relationship to them. One of the most common petitions is for a green card, or permanent residency.
You can also seek an Immediate Relative Immigrant Visa. When you petition for an immediate relative, his or her application will be put at the front of the line.
Immediate family members include:
Spouses
Unmarried children under 21
Parents (if you as the petitioning U.S. citizen are 21 or older)
Siblings (if you as the petitioning U.S. citizen are 21 or older)
Adopted foreign children
If you are seeking a visa for a non-immediate family member, you can apply for a family preference immigrant visa. You can also petition for a foreign fiancé(e) to receive a K-1 visa so that you can get married in the U.S.
What Is the Wait Time For Family-Based Visas?
For the immediate relatives of U.S. citizens, there is no wait list for immigration, meaning that once your application on their behalf is approved, they can immediately apply for an immigrant visa.
If your relatives have already entered the United States legally and your petition is approved on their behalf, they may file for an adjustment of status to become a permanent resident. The length of the process will vary depending on your circumstances. Our firm can give you an estimate of the length of the process once we hear all the facts of your case.
Our Skilled Chicago Immigration Attorney Serves Clients Globally
At Panteva Law Group, LLC, we strive to provide our clients with the resources they need to make informed decisions for their families. We work to ensure that all paperwork is filled out and that everything is completed correctly to avoid setbacks and delays in achieving your goals.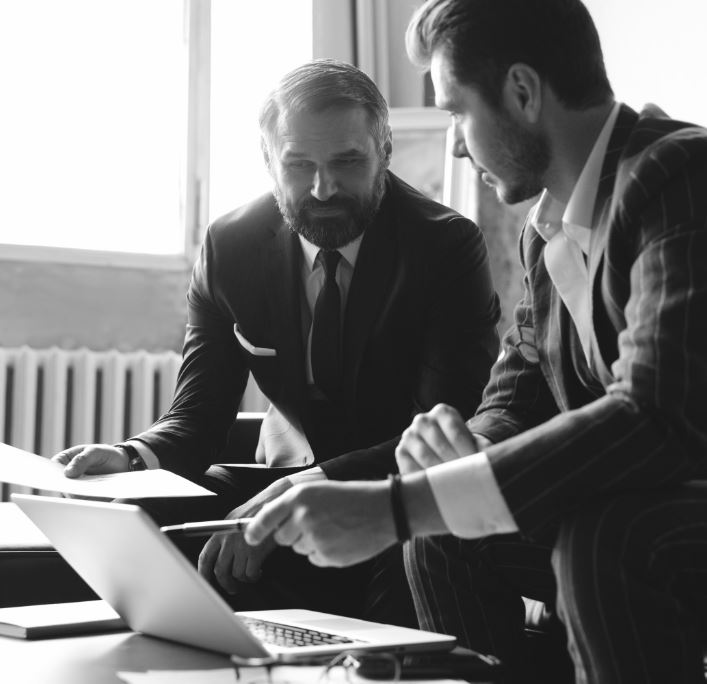 Contact a Chicago Immigration Attorney Today